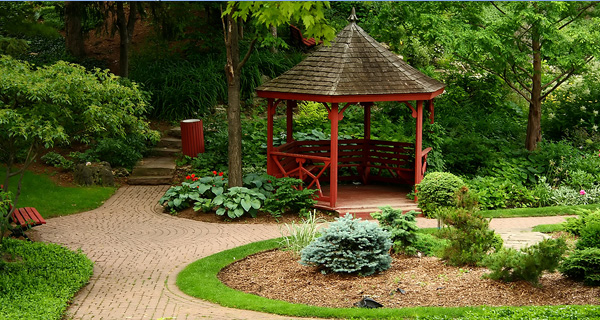 About the Community of Arlington Heights
Arlington Heights is a village in Cook county in the U.S. state of Illinois. A suburb of Chicago, it lies about 25 miles northwest of the city's downtown. The population was 75,101 at the 2010 census. Arlington Heights is known for Arlington Park Race Track, home of the Arlington Million, a Breeders' Cup qualifying event; also hosted the Breeders' Cup Classic in 2002. It is also home to the Arlington Heights Memorial Library, which has one of the largest collections in the state, as well as the Metropolis Performing Arts Centre, Saint Viator High School, John Hersey High School, South Middle School and Thomas Middle School.
Background Information
Arlington Heights lies mostly in the west side of Wheeling Township, with territory in adjacent Elk Grove and Palatine townships, in an area originally notable for the absence of groves and trees. The General Land Office began selling land here in 1835. In 1853 William Dunton, originally from Oswego, New York, persuaded the Illinois & Wisconsin Railroad to make a stop here, and laid out a town called Dunton. Dunton Avenue, named after William Dunton, is the village's base line that splits addresses east and west, with Campbell Street splitting north and south.
Arlington Park Racetrack
By the turn of the century Arlington Heights had about 1,400 inhabitants, and it continued to grow slowly with a good many farms and greenhouses after World War II. By then Arlington Heights was also known for its racetrack, founded in 1927 by the California millionaire Harry D. "Curly" Brown upon land formerly consisting of 12 farms. Camp McDonald and two country clubs were founded in the 1930s. On July 31, 1985 a fire burned down the Grandstand. The current six story Grandstand was completed and opened for use June 28, 1989.
Business in Arlington Heights
Arlington Heights has experienced a recent boom in development of condominiums, restaurants and other businesses in the Central Business District or downtown area of Arlington Heights, with restaurants experiencing the greatest overall success. Although land and space is now limited in Arlington Heights; business and community development along with community design are key concerns of the Arlington Heights Chamber of Commerce with over 800 individual members and about 500 business members. The Village of Arlington Heights is also instrumental in business, residential and community development. The community is served by many fine hotels. All information about Arlington Heights courtesy of
Wikipedia
.