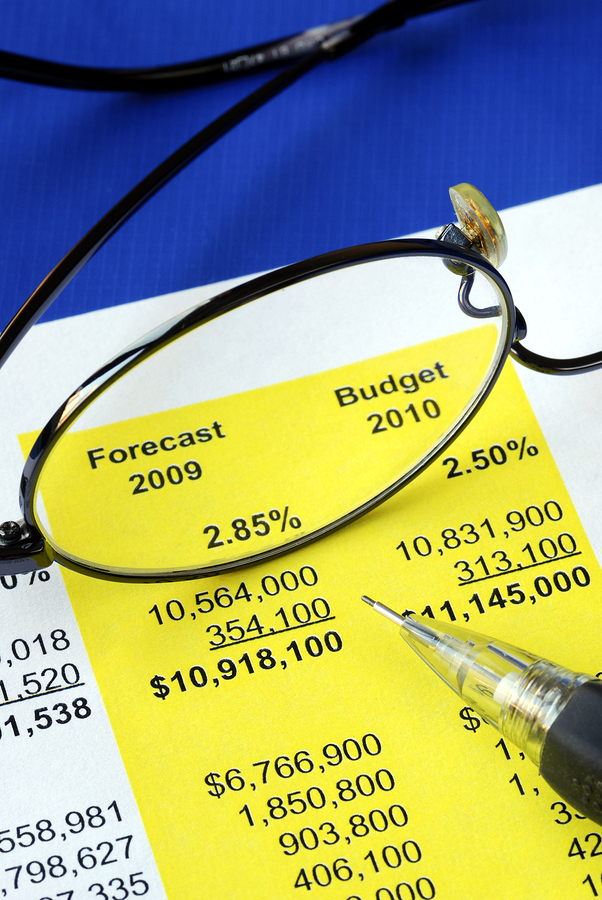 When you are buying a home, you might also have to join a homeowner's association. One thing you definitely need to do is evaluate your homeowner's association. You need to know what you are getting into, and what will be expected of you. When purchasing a home that is part of a homeowner's association, you will receive a packet of documents detailing the rules, etc. of the homeowner's association. This packet is usually called the "Public Offering Statement". Today we are going to share some tips with you on how to manage those documents and make your own evaluations of the health of a homeowner's association.
Tip #1: Visual Inspection
The very first step before even beginning to untangle the documents in the Public Offering Statement, is to visually inspect the property. You should be able to tell how well the HOA is taking care of the common areas of the property right away. Take a look around the property and notice the common areas. How well are they maintained? You should be able to notice if the walls, carpets, fixtures, etc. are well taken care of. If you notice that these things are dirty, or broken, make sure to take that into consideration. The HOA might not be handling everything that they should be. Also notice and see if the building has had any updates over the years or if they are stuck in the past.
Tip #2 Meeting Minutes
Homeowner's associations often keep written minutes of their meetings. If the homeowner's association is well-run, you will see good record keeping and recording of minutes. The signs of a well run homeowner's association will be minutes that show that the association is making improvements and spending money to improve the community. Minutes from a neglected or badly run HOA will show no real decisions being made, deferring important improvements and controversy amongst members. The minutes from HOA meetings can really tell you a lot about how they are run.
Tip #3: Operating Budget
The operating budget can really tell you a lot about the association and how it is run. A well ran HOA will always have good accounting, and you will be able to clearly see all the money coming in and as well as all money going out. A successfully ran HOA will also have a reserve fund set up for larger purchases, such as roof repairs or elevator repairs.
Tip #4: Reserve Study
A reserve study is an outside study that some HOA's have done to determine an estimate of their future expenses. It will also determine the HOA's estimated ability to pay for the expenses out of their reserve fund budget. It is optimal for the reserve budget to have enough funds to cover 70-90% of anticipated expenses. It is important to take a look at the reserve study and see how old the building is and what future repairs it might require.
Tip #5 Special Assessment
If, for any reason, a homeowner's association does not have enough money to fund large improvements, they will issue a special assessment to homeowners. The special assessment is the one time lump sum payment charged to homeowners. Sometimes if the amount is extremely large, the special assessment can be broken up into payments. If you are buying a home in a property where a special assessment is about to be issued, it should not necessarily deter you from buying the property. The improvements that special assessments are used to purchase can be substantial and can add value to your property.
Tip #6: Rules and Regulations
You should take care to research all the rules and regulations of the HOA. The rules and regulations usually cover a wide variety of topics, from acceptable paint colors, to quiet hours and rules about pets. If you are not comfortable or do not agree to the rules or regulations set in your HOA handbook, you should think long and hard about agreeing to become a resident. The rules set by a HOA are notoriously strict and hard to change.
Tip #7 Insurance Policies
The HOA is forced to take out an insurance policy that will cover the building in case of fire, etc.. You will need to examine the documents closely to determine whether or not the interior fixtures of your apartment or condo are covered. Remember that your personal possessions are never covered under the HOA's insurance policy. You need to take a copy of the HOA policy to your insurance agent and make sure that you get the right coverage for your needs.
Tip #8 Owner Occupancy
Make sure to take careful notice of how many owners live in the building, versus how many renters. A high number of renters doesn't always mean a bad situation, but you should keep in mind that sometimes owners who rent out their properties might not want to spend the money for repairs and upkeep, and their standards might be different than those of owner residents. If there are lots of owned units in a complex, it usually signifies a high rate of owner satisfaction. Think about it, if an owner likes their home, they will be less likely to rent it out, right?
Tip #9 Is the HOA Current With The Secretary Of State?
You would automatically assume that a reputable HOA would be good about renewing it's status with the secretary of state, since this is a law. But, this is not always the case. You always want to make sure that the HOA is up to date with the Secretary of State laws, etc. If they are not, you and other homeowners can become personally responsible for any liens, lawsuits, etc. That is not a situation to play around with and should be avoided at all costs.
Tip #10 Are There Any Lawsuits?
Of course, it might be hard getting this information out of the HOA. Who wants to admit to problems like lawsuits? This question might have you digging through those minutes of the board meeting to uncover, but it will be well worth your time to find our for sure. The condo certification for the lender should have a yes or no answer to this question at the very minimum.
As you can see there are a lot of things to remember when evaluating your HOA policy. By having a trusted insurance agent like Hamid Ali in your corner, you will be able to navigate through all of the paperwork and make sense of it all.