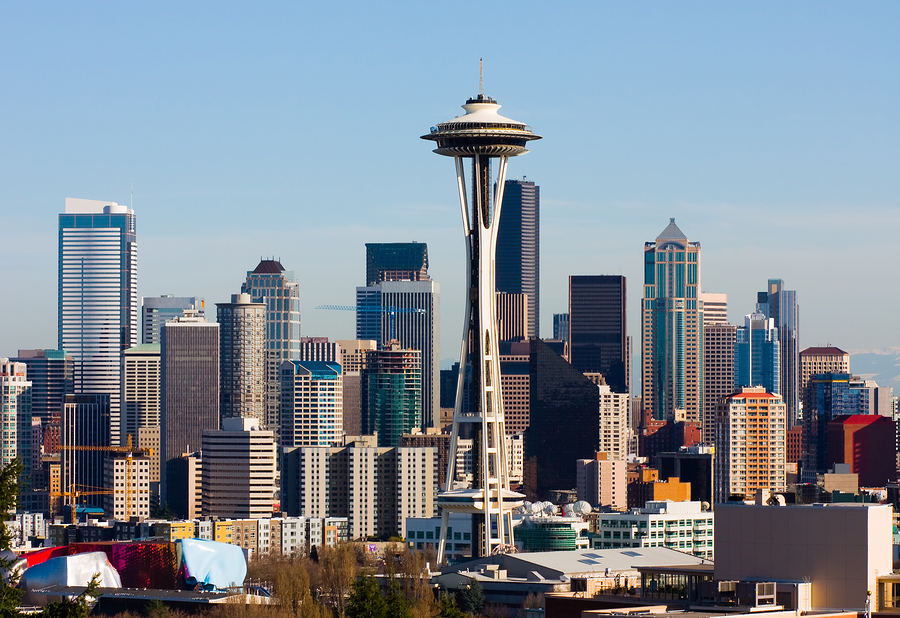 You may have your eyes on a piece of Seattle real estate. You have chosen well. The city of Seattle is the largest city in the Pacific Northwest ad home to over 620,000 people. But what makes this coastal seaport and seat of King county tick and what are some of the hottest properties that you should be thinking of in this part of the US before shortlisting many of the available Seattle real estate agents?
Before we get into the regions, just a few tips about Seattle that make it the gateway to Alaska.
The first thing is Rain. Indeed Seattle is nicknamed the Rain City. Although the Emerald city receives less rain annually than New York,Atlanta or Boston, Seattle gets over 900mm of rain. However, she experiences dry summers, which is probably why she has moderate annual rain data.
Seattle rich history as a regional center for performing arts, is another great reason to move in and be part of the city with the world most recorded symphony orchestra-the Seattle Symphony orchestra. You will be sharing the history of many great successful artists like Nirvana and Alice in chains.
Various newcomers to Seattle enjoy a great variety of options in regards to where to stay. For many, the natural first choice is Seattles neighborhood is Beacon Hill. Here, it is not uncommon to find doctors and lawyers living side by side with neighbors from various economic diversities. Homes are affordable, with great views of the Olympics and the cascades and open spaces. Commute times to the city are manageable even by use of bicycles. You can also enjoy fresh air at the nearby Jefferson park or catch a train from the new rail station.
The next choice for many others is Phinney Ridge and Greenwood. Although these two neighborhoods may soon be merged, Phinney ridge is a home of the older and more established in Seattle whereas Greenwood's consists a more affordable and culturally diverse neighbors. These two neighborhoods attract the younger population that is just starting a family.
If you are rural by choice, then you want to live in Vashon.A refuge from city life, Vashon is the place where you can relax and forget the hustle and bustle of city life, only this time as a daily way of life. Tucked away and accessible by ferry, you may want to settle here if you are not tangled in a 16-hour-day job.
In case you are looking to move, Hamid Ali is a relocation expert who can help you identify property that matches your unique needs. You can get in touch with him through email or via phone.